Request Information
To learn more about BeeHive Homes, contact us below.
Financial Planning
At BeeHive Home we work with each of our residents and their families to explore all of the financial options that are available today. We believe that everyone in need of assisted living and memory care services deserves access to high-quality care in a nice setting. While not every situation works out financially you can rest assured that BeeHive Homes will assist you in the exploration of all of the financial options that are available to you as well as direct you to industry professionals that can assist you with more direction. Not all BeeHive Home communities offer the same financial options so please make sure as discuss your personal situation with the community that you are interested in.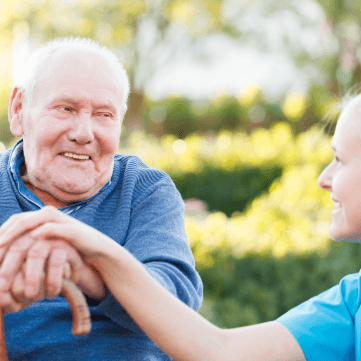 How Much Does Assisted Living Cost?
A sometimes stressful and confusing question that most people face when exploring assisted living communities is, "How much does assisted living cost?" The truth is, it really does depend on a number of variables including, but not limited to, the location you are interested in seeing assistance and the level of care assistance required.
However, the BeeHive Homes pricing model works to remove some of this confusion. BeeHive Homes pricing is as "all-inclusive" as possible (may vary in certain locations). We take pride in the fact that we offer a pricing model that really does remove the uncertainty out of choosing assisted living care for you or a loved one. If you have any questions, please reach out and we will be very direct with you about all of our pricing options.
Tax Benefits
If you are living in a group setting such as an assisted living or memory care home you may be eligible for some tax deductions related to some of the costs associated with your care assistance. At the same time, if there is a family caregiver, they may also be eligible for some tax deductions. Please note that BeeHive Homes does not provide legal or tax advice but it may be worth exploring with a professional tax adviser.
Learn More
Veterans Benefits
Are you a wartime Veteran or Surviving Spouse? Are you in need of Care? If the answer is yes, you may be entitled to a pension from the VA called Aid and Attendance. This pension was set up in 1952 to assist our aging seniors with additional money to help pay for their care expenses. The monthly amounts:
Veteran- $1,911
Surviving Spouse- $1,228
Veteran and Spouse-$2,266
Dependent Spouse- $1,499
Learn More