Come Experience BeeHive Homes. Call
505-270-9092 or Request more information:
We value your privacy. By clicking, you agree to the terms and conditions of our privacy policy.
BeeHive Homes of Edgewood
Our Locations
Our Care Options
Care Options
To learn more about the care options offered at Beehive Homes of Edgewood Assisted Living options services, please contact us directly.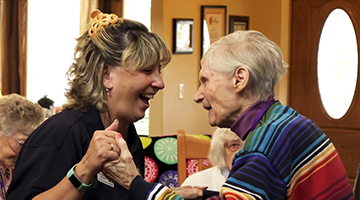 Assisted Living
Beehive Homes assisted living care is excellent for seniors who appreciate their freedom yet require help with some of the duties of daily living. We offer a home-like setting with professional caregivers. Residents benefit from:
24-hour support
Private bedrooms with baths
Medication monitoring and documentation (where authorized)
Dietitian-approved cuisine
Housework and laundry services
Community engagements and activities
Memory Care
BeeHive Homes Assisted Living provides dementia care services for loved ones suffering from memory loss or dementia. Our caregivers are trained to provide the most excellent senior living care for your loved one. We build programs and activities that excite and enhance cognitive health while being fun for them. Our assisted living center provides:
A safe place
Person-centered care
Invigorating activities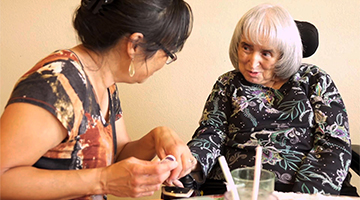 Respite Care
Beehive Homes provides short-term (respite) care for your loved one if the need arises, whether it is anticipated or unforeseen. Whether assistance is required following surgery or sickness, for vacation coverage, or simply a break, respite care offers you the reassurance that your loved one is in good company and receiving excellent senior living care while you are away.
Furnished room, healthy home-cooked meals
Excellent interaction with other residents and staff,
Activities that are tailored to their unique requirements.
VIDEO
Welcome to BeeHive Homes of Edgewood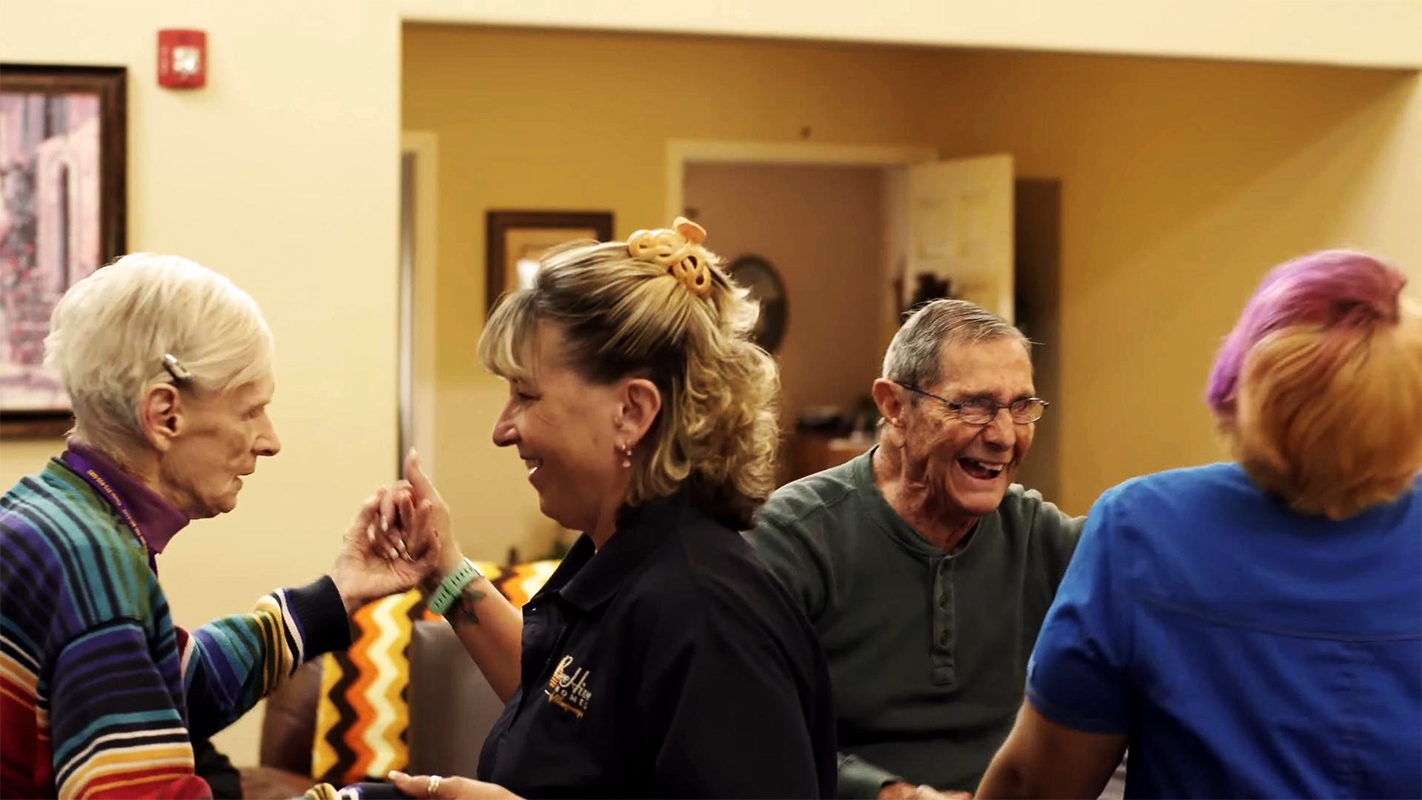 The BeeHive Difference
About BeeHive Homes of Edgewood
In the Edgewood, New Mexico, region, BeeHive Homes Assisted Living is a leader in assisted living and memory care. Our caregivers have received training to deliver specialized care for patients who require more assistance. For the comfort of our residents, our senior living community is kept small and situated in a residential location. Since we have a smaller residence, our caregivers can deliver one-on-one care and create customized care plans that alter as their needs change. Residents can benefit from 24-hour care, meals that have been authorized by a dietitian, social events, and frequent opportunities for physical and mental exercise.
The following are examples of personal care and everyday living tasks:
Laundry
Cleaning services
Personal Care
Assistance during mealtime
Reminders to take medicine
At BeeHive Homes, your loved one's safety and wellbeing are our top objectives. Our care model helps to reshape senior care expectations as a result. We believe in making lasting relationships and providing company while they are staying with us. Find out why families in the Edgewood, New Mexico, area picked our assisted living community by clicking the button below!
The next best thing to home
Our Services at BeeHive Homes of Edgewood
Our residents at BeeHive Homes of Edgewood enjoy some of the following services
Additional Services:
Life Enrichment Activities
PHOTOS
Photos of BeeHive Homes of Edgewood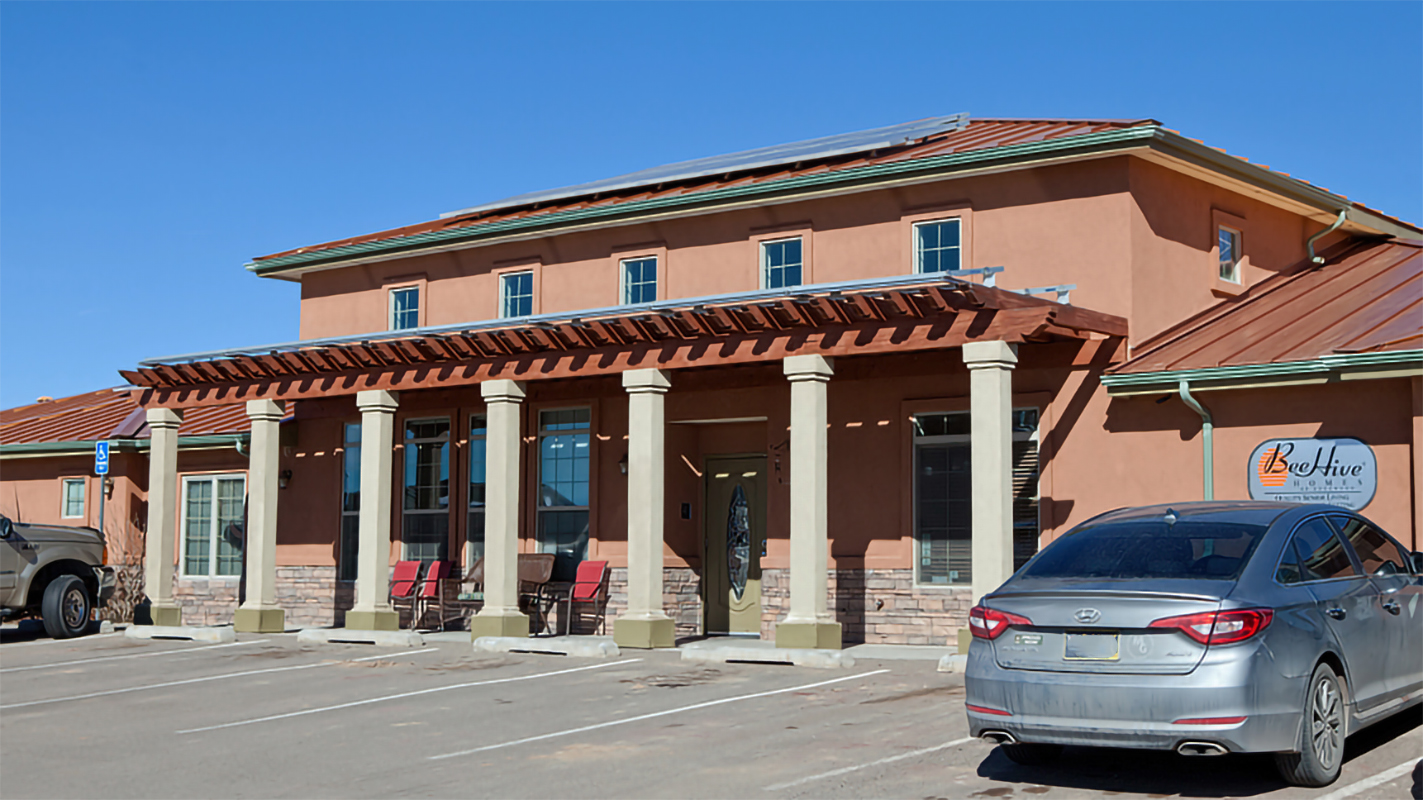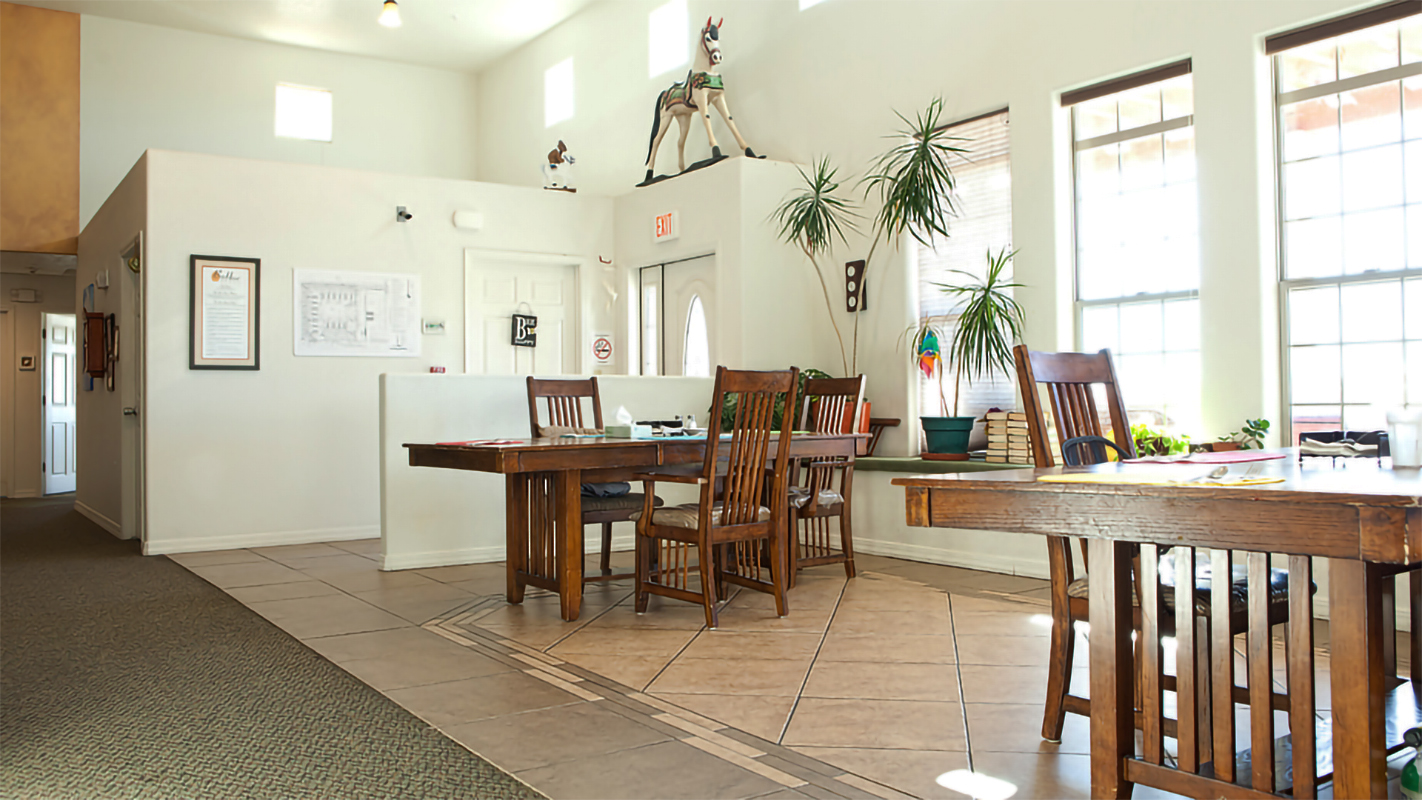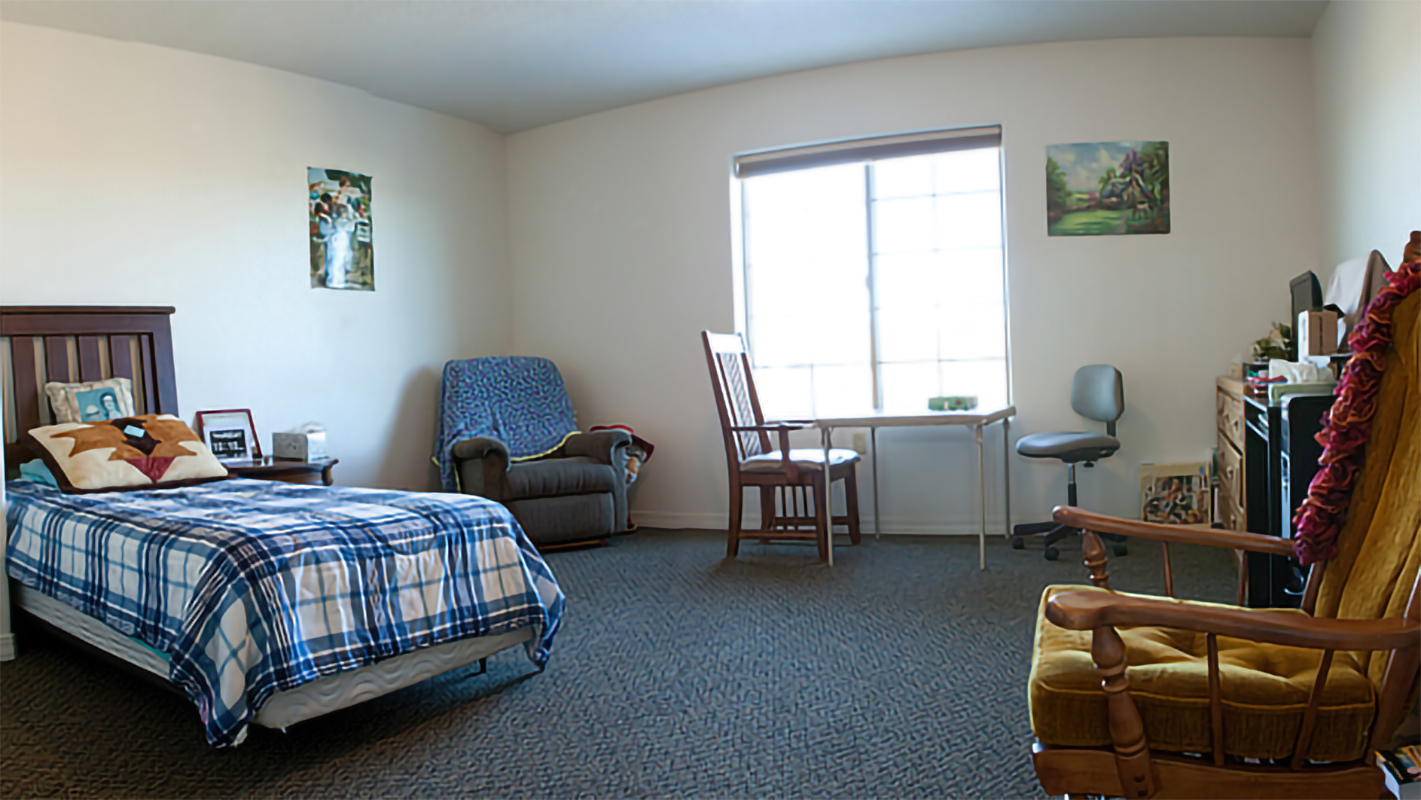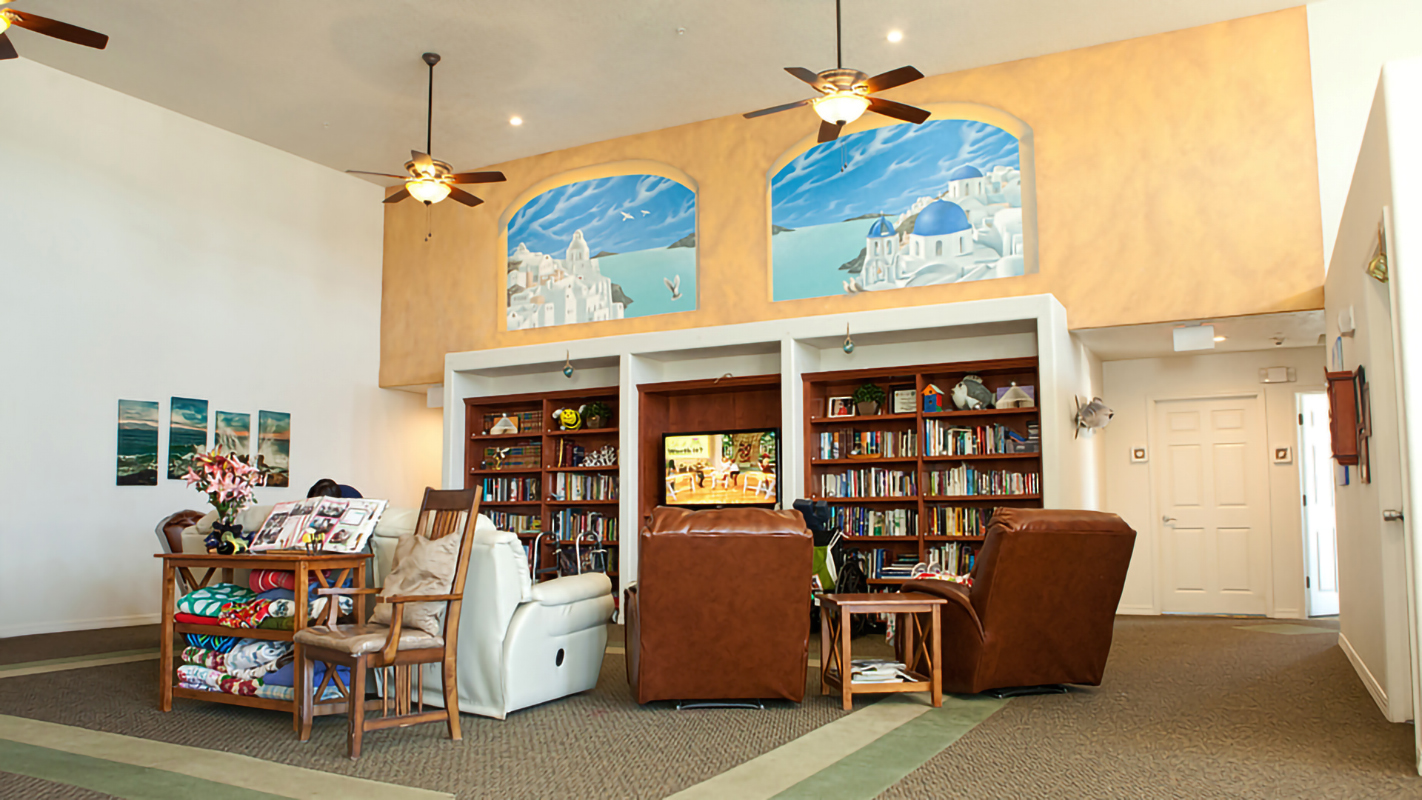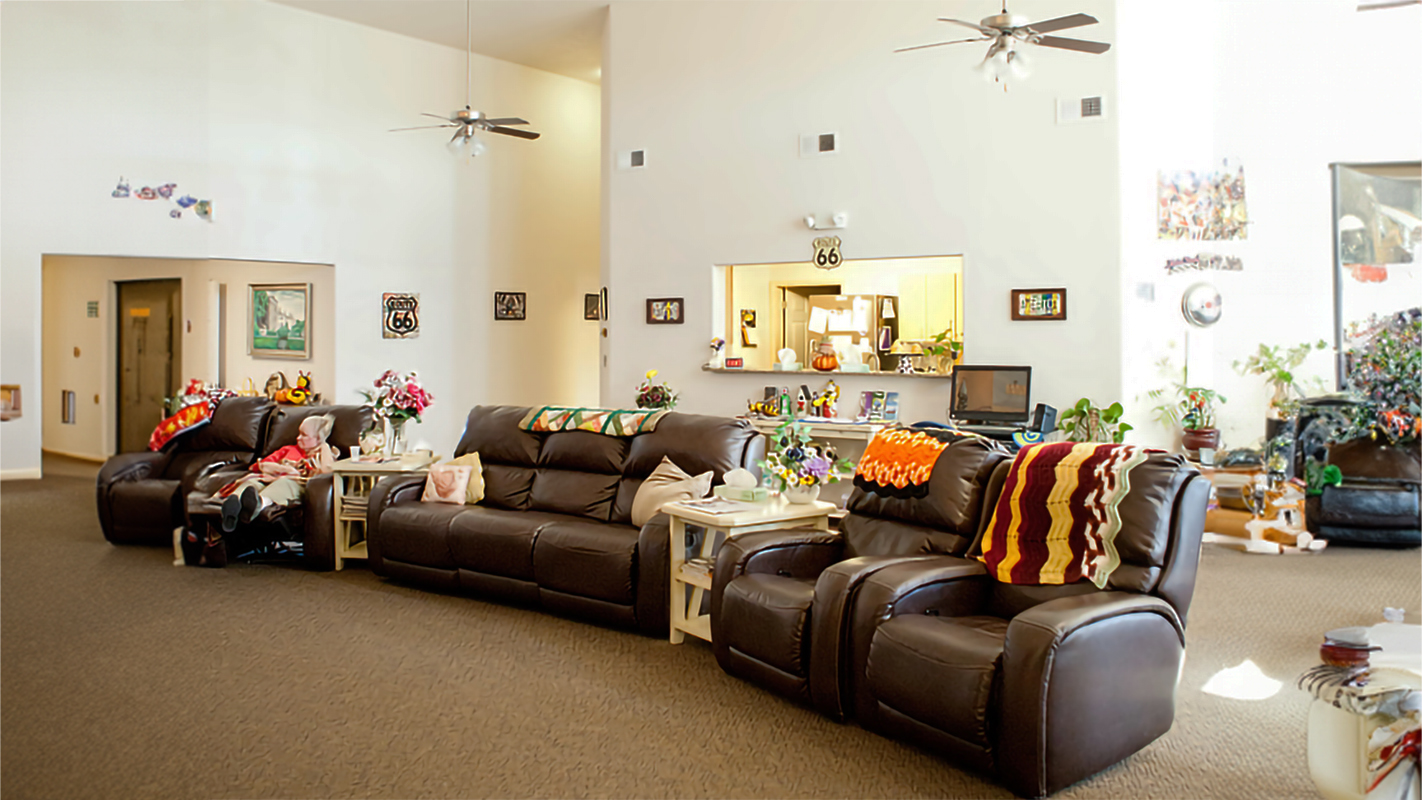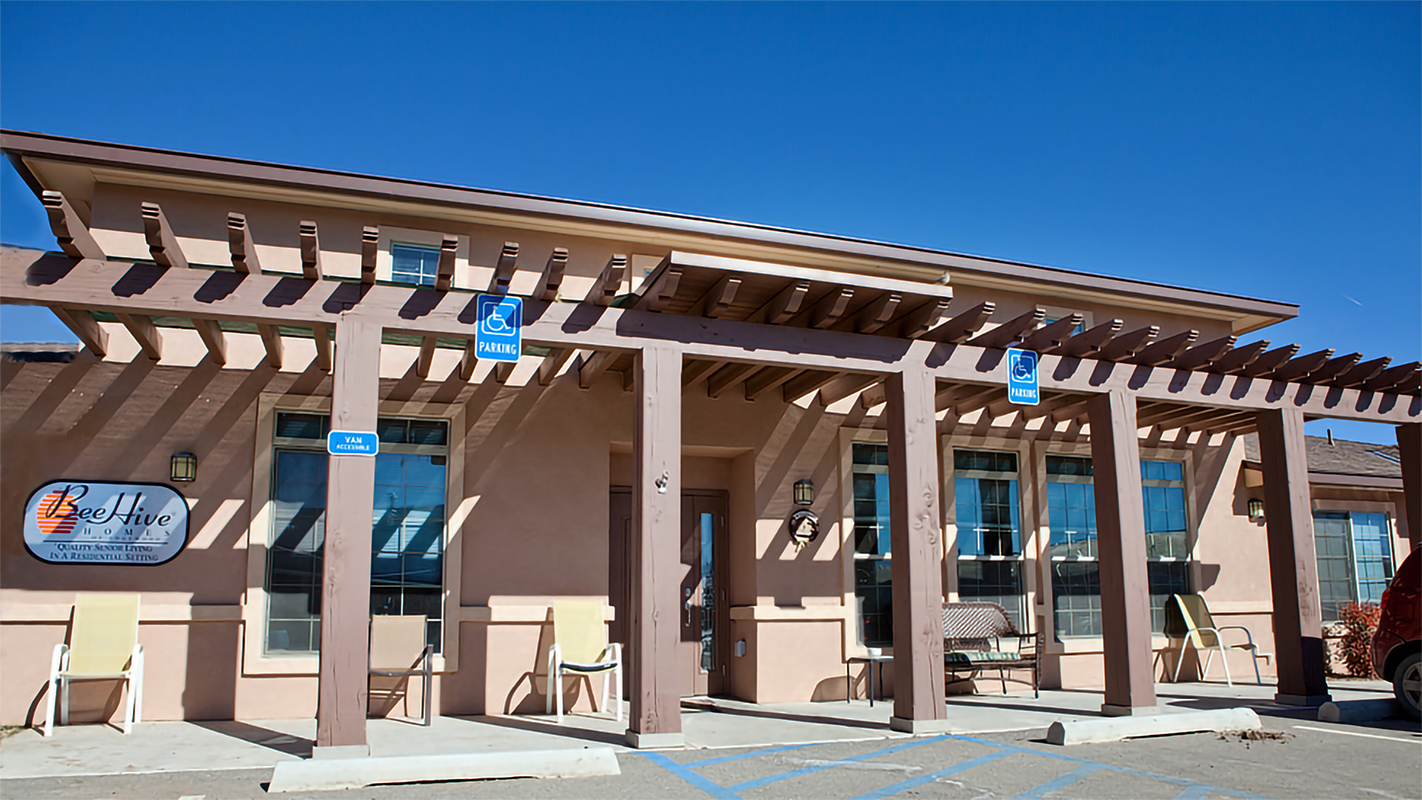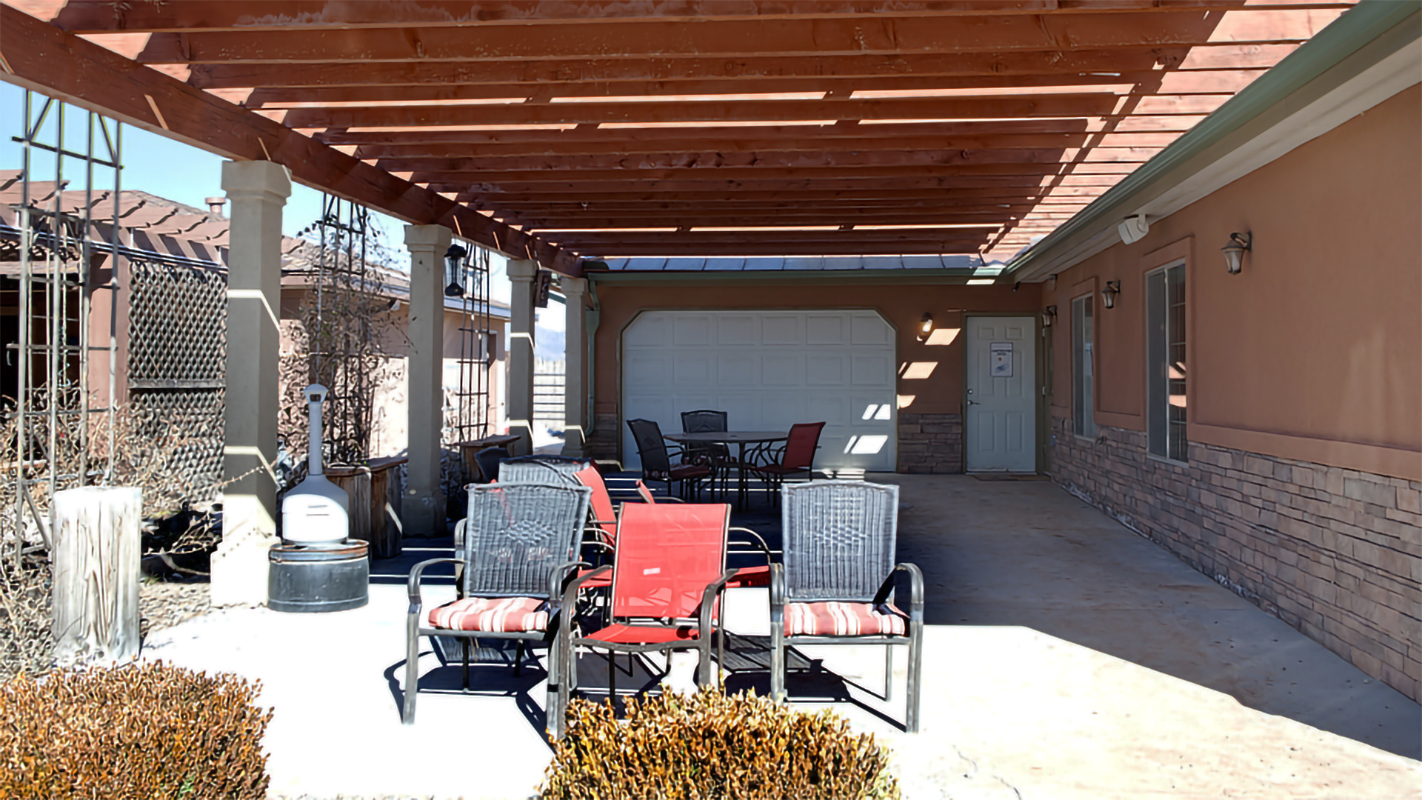 All-inclusive and individualized to meet each resident's needs
Pricing And Packages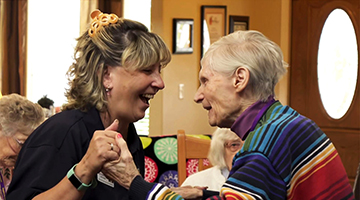 BeeHive Homes of Edgewood Pricing Guide
Level A Senior Living Care
Call us for more detailed information at 505-270-9092
---
Frequently Asked Questions
Our base rate is $5,200 per month. We do an assessment of each resident's needs upon move-in, so each resident's rate may be slightly higher. However, there are no add-ons or hidden fees.
Medicare pays for hospital and nursing home stays, but does not pay for assisted living. Some assisted living facilities are Medicaid providers but we are not. We do accept private pay, long-term care insurance, and we can assist qualified Veterans with approval for the Aid and Attendance program.
We do have a nurse on contract who is available as a resource to our staff but our residents' needs do not require a nurse on-site. We always have trained caregivers in the home and awake around the clock.
This varies by time of day; there is one caregiver at night for up to 15 residents (15:1). During the day, when there are more resident needs and more is happening in the home, we have two caregivers and the house manager for up to 15 residents (5:1).
You have to smell it and taste it to believe it! We use dietitian-approved meals with alternates for flexibility, and we can accommodate needs for different textures and therapeutic diets. We have found that most physicians are happy to relax diet restrictions without any negative effect on our residents.
We do allow small pets as long as the resident is able to care for them. State regulations also require that we have evidence of current immunizations for any required shots.
We do have a relationship with an excellent pharmacy that is able to deliver to us and packages most medications in punch-cards, which improves storage and safety. We can work with any pharmacy you choose but do highly recommend our institutional pharmacy partner.
Our caregivers are trained in assisting with medication administration. They assist the residents in getting the right medications at the right times, and we store all medications securely. In some situations we can assist a diabetic resident to self-administer injections. We also have the services of a pharmacist for regular medication reviews to ensure our residents are getting the most appropriate medications for their needs.
SHARE YOUR PASSION FOR CARING
Join the Beehive Homes Team
BeeHive Homes of Edgewood hire team members who have a passion for serving our senior community. Start a fulfilling & rewarding career with flexible hours by submitting your application today. We look forward to meeting you soon!
APPLY NOW