Come Experience BeeHive Homes. Call
812-301-7101 or Request more information:
We value your privacy. By clicking, you agree to the terms and conditions of our privacy policy.
BeeHive Homes of Huntingburg
Our Location
Our Care Options
Care Options
To learn more about the care options offered at Beehive Homes, please contact us directly.
Assisted Living
BeeHive Homes assisted living care is suitable for folks who appreciate independence yet need some daily living aid. Residents receive 24-hour support, private bedrooms with baths, pharmaceutical monitoring and paperwork (where authorized), home-cooked, dietitian-approved meals, house cleaning, laundry, social events, and daily mental and physical activity opportunities.
Respite Care
Beehive Homes offers respite care for your loved one if needed. Whether after surgery, on vacation, or just for a break, respite care keeps your loved one engaged and cared for. As temporary residents, our respite residents have a furnished, private room, three home-cooked meals a day, and activities.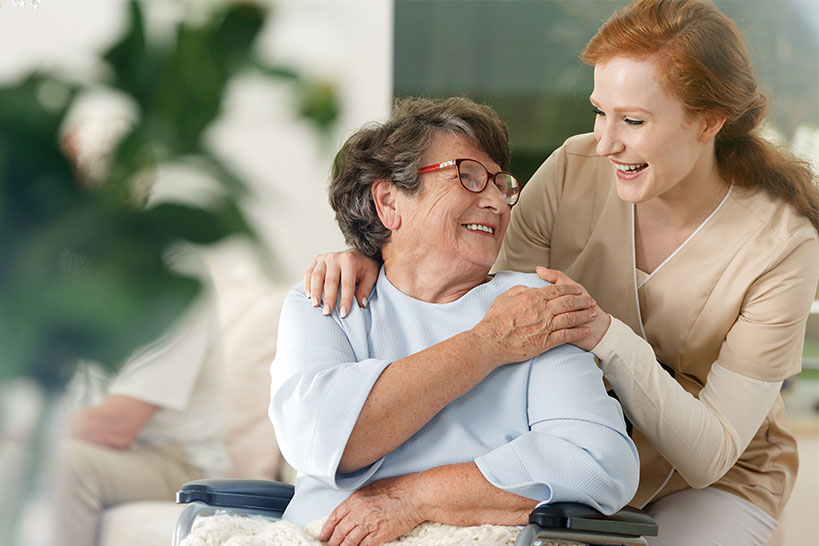 THE BEEHIVE HOMES STORY
About BeeHive Homes Assisted Living in Huntingburg, IN
Our senior housing services provide greater personal care. By keeping our facilities small with trained caregivers, we can meet residents' needs directly. We think that to offer the greatest care for our residents, we must get to know them and their requirements. BeeHive Homes Assisted Living provides assisted living and respite care in Huntingburg, IN. Our caregivers specialize in senior living care. Our modest, residential senior living facility helps people feel at home. Our caregivers can provide one-on-one care in a smaller home and design personalized care plans. Dietitian-approved meals, social activities, and daily physical and mental exercise are available.
Personal care and daily tasks include:
Laundry
Bathing/grooming help
Mealtime help
Medication reminders
Safety and health are primary priorities at BeeHive Homes. Our care model reshapes senior living care expectations. We believe in creating companionships with our guests. Learn why families pick our Huntingburg, IN, senior living community.
The next best thing to home
Our Services at BeeHive Homes of Huntingburg
Our residents at BeeHive Homes of Huntingburg enjoy some of the following services
Additional Services:
Life Enrichment Activities
PHOTOS
Photos of BeeHive Homes