Come Experience BeeHive Homes. Call
702-279-5841 or Request more information:
We value your privacy. By clicking, you agree to the terms and conditions of our privacy policy.
BeeHive Homes of Mesquite II
Our Locations
Our Care Options
Care Options
To learn more about the care options offered at Beehive Homes, please contact us directly.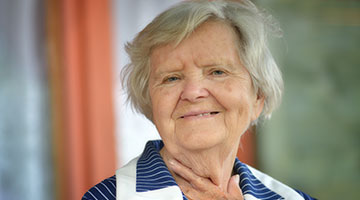 Assisted Living
Beehive Homes provides options for seniors who love their freedom yet require assistance with some of the routines of everyday living. You will find our caregivers caring, empathetic, and professional in their interactions with you. Residents take pleasure in the following assisted living care perks:
24-hour assistance
Medication supervision
Delicious home-cooked meals
Cleaning services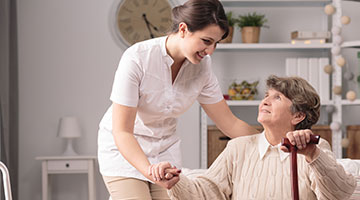 Dementia Care
The dementia care services provided at BeeHive Homes Senior Living are tailored to the specific needs of each resident suffering from memory loss, dementia, or Alzheimer's disease. When seniors are in our care, we know their care plan may change, and we have caregivers capable of meeting all of their requirements. The dementia care services we provide are as follows:
A safe environment
Social care- centered on the individual
Educational activities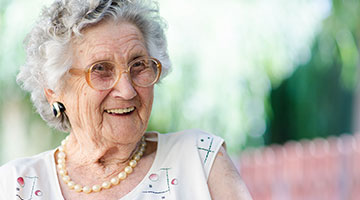 Respite Care
Beehive Homes provides short-term (respite) care for your loved one if the need arises, whether it is foreseen or unplanned. Whether assistance is required following surgery or hospitalization, for holiday coverage, or simply a break from every day, respite care offers you the comfort that your loved one is in excellent hands and receiving excellent care while you are away. Respite participants enjoy many of the same benefits as our full-time residents, including:
A completely furnished room
Delicious home-cooked meals
Welcome to Bee Hive Homes of Mesquite
Welcome to BeeHive Homes of Mesquite
One resident's son explains why Bee Hive was the best choice for his family and his mother.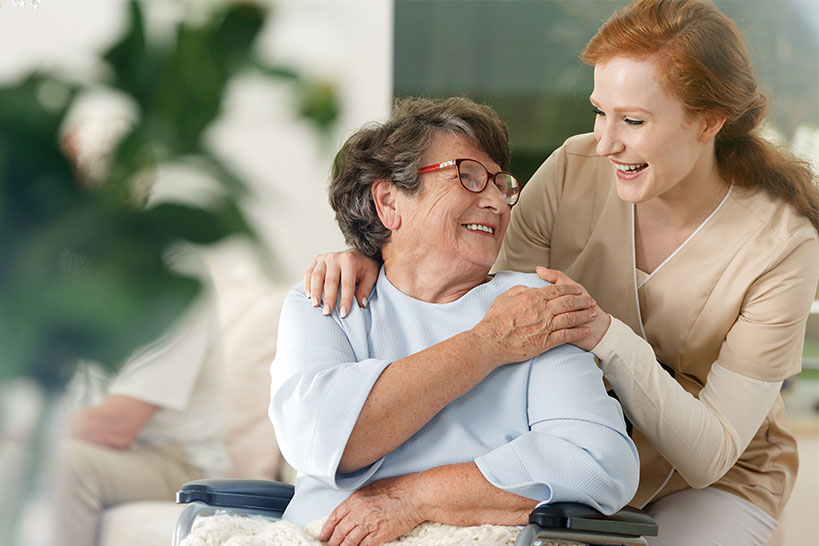 THE BEEHIVE HOMES STORY
About BeeHive Homes Senior Living in Mesquite, NV
BeeHive Homes in Mesquite offers the finest in assisted living services in a home-like setting. Each of the resident rooms in our home has a private bathroom and shower. We take great pride in our delicious home-cooked meals and engaging activities designed with our residents' personal care needs in mind. We offer assistance with residents' daily needs as well as housekeeping and laundry services. Our goal is for you to feel "at home" as soon as you walk in the front doors. We would like to invite you to visit our Mesquite home to feel the difference in a Bee Hive Home.
Our Mission: At Bee Hive Homes, people are our business. We provide a comfortable home for our residents, peace of mind for their loved ones, and meaningful employment for our team members.
Our Purpose: We give great service to our residents and to each other through our commitment to quality care and a loving family atmosphere.
The next best thing to home
Our Services at BeeHive Homes Senior Living in Mesquite
Our residents at BeeHive Homes of Mesquite enjoy some of the following services:
Additional Services:
Life Enrichment Activities
All-inclusive and individualized to meet each resident's needs
Pricing And Packages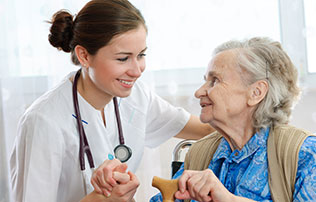 ---
Level A

$3,700/month

Respite

Starts at $165/day

Tier I

$4,300/month

Tier II

$4,500/month

Tier III

$4,700/month
Frequently Asked Questions
Our base rate is $3,700 per month plus a one-time community fee of $1,500. We do an assessment of each resident's needs upon move-in, so each resident's rate may be slightly higher. Based on the assessment, a resident may be at Tier I, II or III with pricing from $4,300 to $4,700 per month. That's it! - no "a la carte" pricing or add-ons.
Medicare pays for hospital and nursing home stays, but does not pay for assisted living. Some assisted living facilities are Medicaid providers, but we are not. We do accept private pay, long-term care insurance, and we can assist qualified Veterans with approval for the Aid and Attendance program.
We do have a nurse on contract who is available as a resource to our staff but our residents' needs do not require a nurse on-site. We always have trained caregivers in the home and awake around the clock.
This varies by time of day; there is one caregiver at night for up to 15 residents (15:1). During the day, when there are more resident needs and more is happening in the home, we have two caregivers and the house manager for up to 15 residents (5:1).
You have to smell it and taste it to believe it! We use dietitian-approved meals with alternates for flexibility, and we can accommodate needs for different texture and therapeutic diets. We have found that most physicians are happy to relax diet restrictions without any negative effect on our residents.
We do allow small pets as long as the resident is able to care for them. State regulations require that we have evidence of current immunizations for any required shots.
We do have a relationship with an excellent pharmacy that is able to deliver to us and packages most medications in punch-cards, which improves storage and safety. We can work with any pharmacy you choose but do highly recommend our institutional pharmacy partner.
Our caregivers are trained in assisting with medication administration. They assist the residents in getting the right medications at the right times, and we store all medications securely. In some situations we can assist a diabetic resident to self-administer insulin injections. We also have the services of a pharmacist or nurse for regular medication reviews to ensure our residents are getting the most appropriate medications for their needs.
SHARE YOUR PASSION FOR CARING
Join the Beehive Homes Team
Want to make a difference in someone's life every day? Click to see why our team members come to work at Bee Hive - and stay.
EXPLORE JOBS NEAR YOU