Come Experience BeeHive Homes. Call
850-897-1462 or Request more information:
We value your privacy. By clicking, you agree to the terms and conditions of our privacy policy.
BeeHive Homes Assisted Living in Niceville, FL
Our Location
Our Care Options
Care Options
To learn more about the care options offered at Beehive Homes, please contact us directly by clicking the "request more info" button in the top right.
Assisted Living/Senior Living
BeeHive Homes Assisted Living care is perfect senior living facility for a loved one that values their independence but may need extra assistance with daily tasks. Our residents enjoy:
24-hour care
Private bedrooms and bathrooms
Help and monitoring with medication
Home cooked, dietitian-approved meals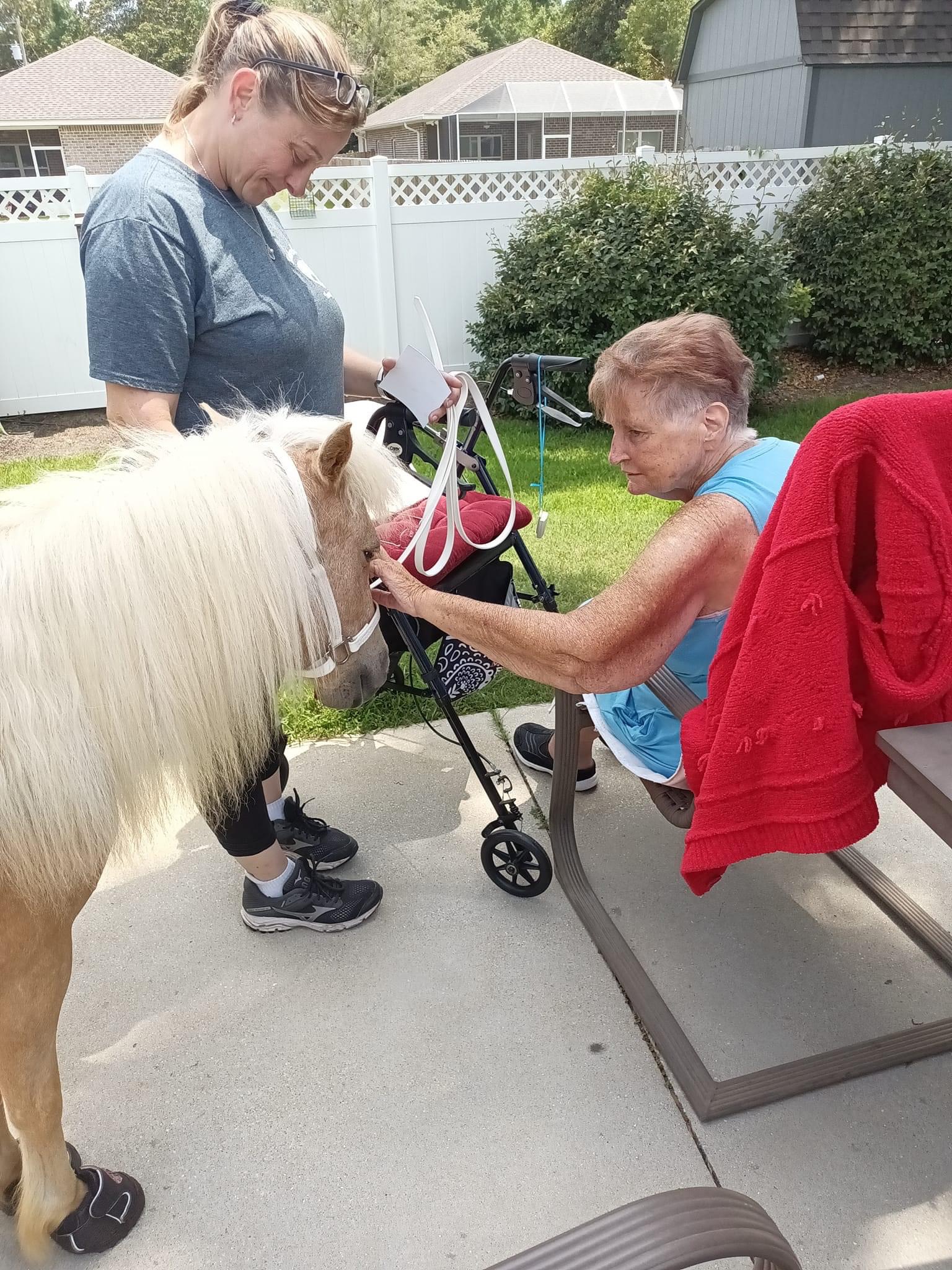 Memory Care
Our memory care services are centered to help loved ones affected by memory loss and dementia. Our caregivers are trained to provide the best care to allow your loved ones to thrive. We create a variety of programs and activities that are designed to stimulate and support cognitive health while making it enjoyable for them.
A secure setting
Person-centered care
Day-Stay
BeeHive Homes in the Niceville, FL area offers respite care or short-term care for your senior loved one. Our day-stay services provide your family peace of mind knowing your loved one is in good company and being well cared for. Your senior loved one can enjoy many of the same benefits that our full-time residents have – a furnished room, nutritious home-cooked meals, social outings, and daily activities. A few reasons you may need short term care:
Vacation coverage
Help after a surgery or illness
A break from the normal routine
VIDEO
Welcome to BeeHive Homes Assisted Living in Niceville, FL
THE BEEHIVE HOMES STORY
About BeeHive Homes Assisted Living in Niceville
BeeHive Homes Assisted Living in the Niceville, FL area is the leader senior care and memory care facility! Our home is in a residential setting that is uniquely designed to offer personalized care services to our residents. Our home is kept on the smaller end so our skilled caregivers can provide hands-on assistance and get to know each resident personally. Our caregivers are here to assist your loved one with:
Personal laundry
Bathing and grooming
Assistance during mealtime
Help with medication
We truly believe that we must get to know each of our residents and learn their individual needs. Our care model is helping to reshape the expectations for senior care and this helps us to provide the highest quality of care. To learn more about our senior living facility in the Niceville, Fl area, please contact us today!
AHCA License Number: 12000
The next best thing to home
Our Services at BeeHive Homes Assisted Living in Niceville
Our residents at BeeHive Homes enjoy some of the following services
Additional Services:
Life Enrichment Activities
PHOTOS
Photos of BeeHive Homes Assisted Living
Staying Active
At BeeHive Homes in Niceville, FL, our care team creates daily and weekly activities to keep your loved one active and engaged. The activity schedule is regularly updated and we often do something for each holiday. A few of our favorite types of activities are:
Individual & Group Activities
Physical & Mental Activities
Events & Social Activities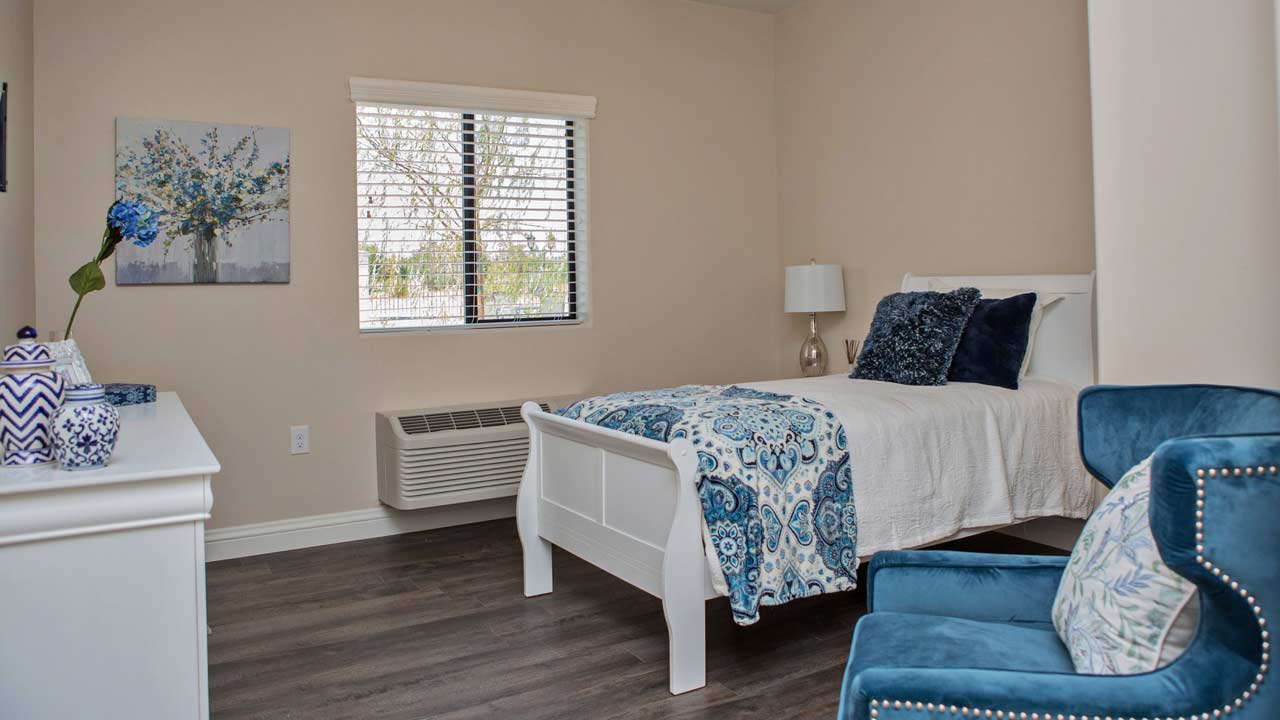 Frequently Asked Questions
The rate depends on the level of care that is needed. We do an initial evaluation for each potential resident to determine the level of care needed. The monthly rate is based on this evaluation. There are no hidden costs or fees.
Usually yes. There are exceptions, such as when there are safety issues with the resident, or they need 24 hour skilled nursing services.
No, but each BeeHive Home has a consulting Nurse available 24 – 7. if nursing services are needed, a doctor can order home health to come into the home.
Visiting hours are adjusted to accommodate the families and the resident's needs… just not too early or too late.
Yes, each home has rooms designed to accommodate couples. Please ask about the availability of these rooms.