Request Information
To learn more about BeeHive Homes, contact us below.
Clinical Services at BeeHive Homes of Lafayette, IN
When it comes to the clinical services and healthcare offerings available for residents in our memory care facility, our community has convenient, reliable access to the essential services and amenities our residents need to promote their ultimate well-being.
Hospice
The passing of a loved one can be difficult for the entire family. At BeeHive Homes, we can give a list of preferred hospice agencies in the Lafayette, IN, area that may come to the home and provide comprehensive end-of-life services tailored to residents' requirements and wishes.
Laboratory Services
We acknowledge that, in some cases, lab and diagnostic services are critical to a resident's well-being. That is why we take pride in our close relationship with our chosen laboratory and work to provide our residents with the most dependable laboratory services.
Pharmacist
Our home offers comprehensive in-home pharmacy solutions to our residents. These pharmacy services meet each resident's unique needs and offer an enhanced quality of care.
Physician
Did you know that we have an in-house physician? This is one of many differentiators that sets BeeHive Homes apart. Our in-house physician is committed to providing the highest quality, compassionate care to our residents, contributing to a healthier, happier memory care community.
Podiatrist
Whether a resident is proactively seeking preventative podiatry services, or they have gotten a doctors recommendation to see a podiatrist for treatment, we understand the benefits and importance of healthy and pain-free feet. With our list of recommended podiatrists, our residents can receive regularly scheduled podiatric appointments to prevent or treat bunions, corns, calluses, ulcers, wounds and more.
Psychiatrist
Our list of trusted psychiatrists provide care services tailored to the special needs of our residents. The psychiatrists are prepared to perform examinations as needed to assess the overall condition of our residents' psychiatric needs and find personalized solutions for their emotional and behavioral issues.
Rehabilitation
With the help of our trusted outpatient rehabilitation provider, FOX Rehabilitation, we have the perfect team of experienced specialists ready to create and implement personalized care plans to help our residents regain their abilities and/or meet their recovery goals.
The clinicians employed with FOX are friendly faces at BeeHive Homes and highly experienced in helping treat impairments relating to almost any ailment or diagnosis common in older adults whether they be cardiac, neurologic, orthopedic, pulmonary, oroncologic.
X-Ray
When our residents require x-rays, we can arrange for imaging services from a list of trusted providers.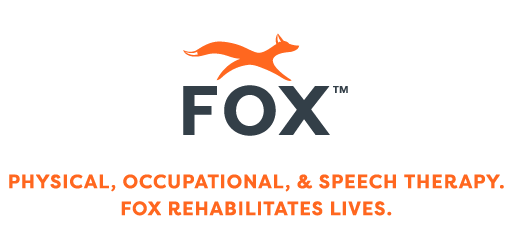 Contact Us Today
To learn more about our senior living care services, reach us at 765-441-2505 or by filling out the form on this page. We look forward to hearing from you.