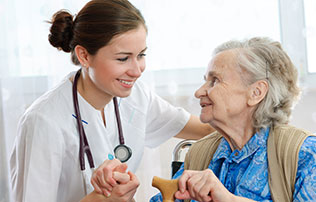 Suite Rental Packages
Our Suite rental packages are all-inclusive. Residents have a private suite complete with their very own fully accessible bathroom. We encourage residents and families to decorate the suite according to their own personal tastes. We can even accommodate couples if desired!
---
All suite rental packages include the following:
Three home cooked meals plus snacks (dietician approved)

Planned life enrichment activities

Hair salon and whirlpool spa room

Comfortable home with controlled access (smoke free)

Secured outdoor courtyard

Light housekeeping (garbage emptied and bed made daily)

Utilities (including HD cable box and TV in room)

Wi-Fi internet access
Private Suite

$3,650

Deluxe Suite

$3,800

Double Occupancy

$2,350

Meal Plan

$400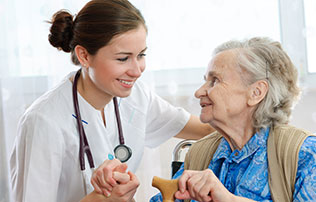 Personal Care Packages
Our Personal Care Packages are all-inclusive and individualized to meet each resident's health and safety needs. Those needs are established following an assessment by the Registered Nurse and are scored on a service cost form. Points are based on the resident's functional abilities, such as dressing, grooming, going to the bathroom, eating, ambulation, transferring, and bed mobility. Cognitive function is also taken into consideration.
---
All personal care packages include the following:
Staff on-site 24/7; RN on-call 24/7
Care providers specifically trained on memory loss and managing higher levels of care needs
RN care coordination with other professionals such as physician, pharmacist, therapies, etc.
On-going clinical assessment and care plan revisions
Assistance to meals, activities, including reminders and redirection
Basic medication management with preferred pharmacy
Personal call system (if desired)
Respite care (depending on availability): $275 - $325 / day
14-day minimum and 60-day maximum stay
Level A

$3,330

Level B

Call for More Info

Level C

Call for More Info

Level D

Call for More Info

Level E

Call for More Info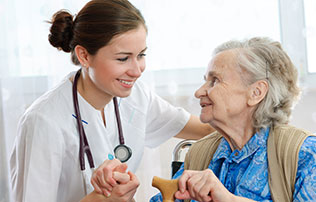 Other Fees
Besides the services included in the suite and care packages, we also offer other conveniences to our residents and families. Additional fees may apply.
Assistance with arranging transportation to medical and social service appointments

Assistance with accessing community resources and social services

On-site Physician, Nurse Practitioner or Podiatry services

Additional home health and hospice services

Additional loads of laundry

Guest meals
---
Reservation fee is refundable. The reservation fee will convert to community fee upon move-on.
Community fee is a one time setup fee for new residents.
Reservation Fee

$1,000

Community Fee

$1,500

Security Deposit

$1,000